Until 2016, Nvidia was an unfamiliar name to anyone outside the world of video games. But the California-based company now has Wall Street investors rubbing their hands together, just waiting to pounce on its promising position on the artificial intelligence market.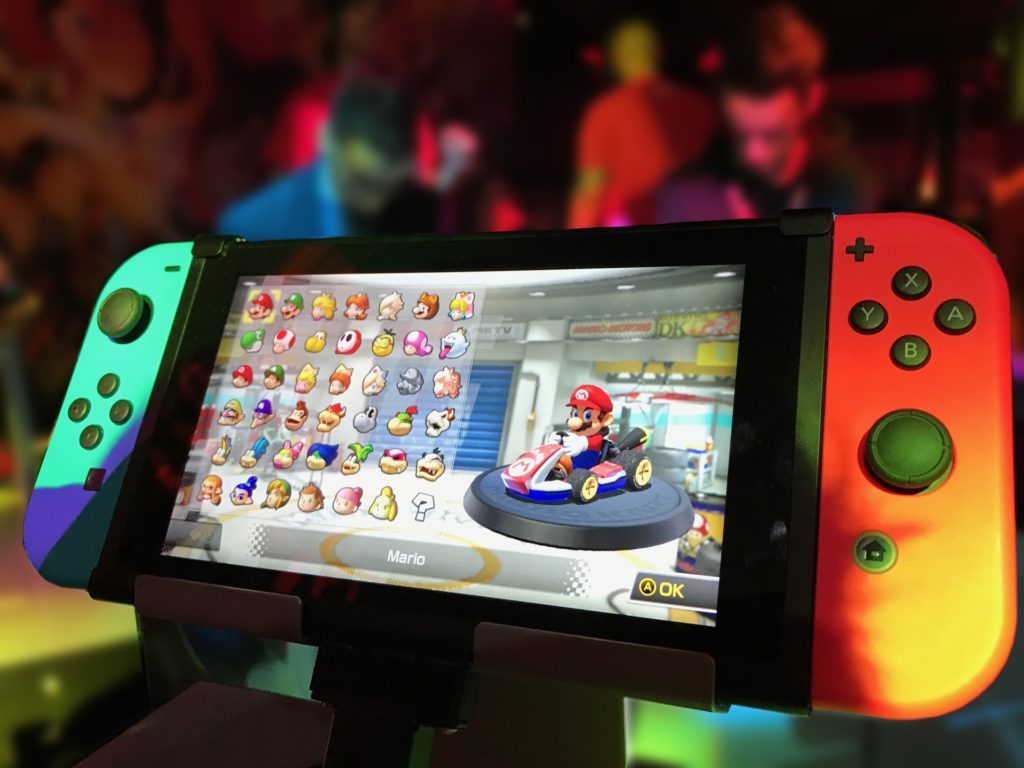 The opening speech at the Consumer Electronics Show in Las Vegas, the must-go-to event for global high-techies, is typically given by superstars such as Bill Gates, or by industry giants like Samsung or Intel. In January 2017, the slot was filled by a figure relatively unknown to the masses, Jen-Hsun Huang, the 54-year old founder and CEO of Nvidia. " What used to be the stuff of science fiction will become reality in the years to come, " he stated, poised and confident, dressed in his usual attire consisting of a leather jacket, polo shirt and black jeans. He used these words to refer to the recent boom in artificial intelligence (AI), an area where his company boasts ideal positioning. And that's precisely the industry that is now attracting the interest of the high-tech companies in attendance at the Consumer Electric Show, even though some televisions and tablets are still around.
Since it was founded in 1993, Nvidia has specialised in designing graphic processing units, or GPUs, for computers, game consoles and more recently smartphones. What drove this company operating out of Santa Clara, California, to explore artificial intelligence ? It came about through a simple turn of events, a lucky coincidence. Everything changed in 2012 when academic researchers realised how the brand's graphic processing units could be used in developing artificial intelligence, as they can handle multiple tasks simultaneously. Nvidia's technology, which up to that point had mainly been used to enhance video games such as Call of Duty, became a valuable tool for AI, and more specifically for accelerating deep learning. Deep learning is a subset of machine learning techniques that makes it possible for computers to learn on their own, without having to go through the cumbersome algorithms of programmers.  And this has led to amazing advances in areas such as face and voice recognition.
The rest of the story is like a fast track to success. Operations that used to take several weeks or months can now be completed in a few hours or minutes. The company's sales took off with requests from customers including Google, Facebook, IBM and Amazon. These tech giants need Nvidia's technology for managing their huge data centres, search engines and digital assistants (such as Amazon's Alexa). One of the reasons Nvidia has dominated the market is that it doesn't cater exclusively to this category of customers. It provides a turnkey development kit and a set of deep learning algorithms. Partnerships have developed in many areas. Not only does the carmaker Tesla now fit all its self-driving cars with Nvidia cards, but universities and hospitals also use them to analyse medical imaging.
Tesla now fit all its self-driving cars with Nvidia cards
Wall Street now investing in AI
" At no time in the history of our company have we been at the centre of such large markets, " Jen-Hsun Huang told Forbes magazine at the end of 2016. More than 2,000 start-ups worldwide are currently active in AI. Whether specialised in online retail, drones and finance – they all use Nvidia graphics cards. Some analysts believe that AI will revolutionise every industry. That's why Wall Street is now investing in this technology and companies with the best positioning on the market. And that includes Nvidia, whose recent share performance has been, unsurprisingly, spectacular.
Since the spring of 2016, the California-based company has broken every record. Its share has tripled in value, by far the best performance in 2016 in the S&P 500 on Wall Street. Its revenue rose 38% in 2016 to $6.9 billion, even climbing 55% in the fourth quarter compared with the same period in 2015. " Nvidia's success is based on a healthy mix of businesses of the future, such as artificial intelligence, and an older but growing core market, with its graphics chips and cards for video games, " says Mark Hung, a top analyst at Gartner in California. " You have to remember that the gaming sector still accounts for over 60% of Nvidia's revenue. Its technology also powers the new Nintendo Switch console, which is enjoying comfortable retail orders."
Intel on the prowl
Unfortunately, this type of success story attracts the attention of competitors. And they're not ones to be trifled with. The main competitor, Intel, is much bigger than Nvidia, with 2016 revenue of about $60 billion. Intel still dominates many markets, but its higher-ups don't want the artificial intelligence pie to fall entirely into the hands of Nvidia. The US tech giant, headquartered near Nvidia in Santa Clara, has recently bought several start-ups active in AI, such as the software developer Nervana Systems. In March 2017, Intel bought the Israeli autonomous driving specialist Mobileye for $15 billion. AMD, Nvidia's main competitor in graphics cards designed for video games, managed to fit its hardware into the latest Xbox One and PlayStation 4. " Competition is fierce in the industry, but that's nothing new, " Hung says. " But I think Nvidia has a head start, at least in the artificial intelligence market, and it will keep that strong position for the year to come. After that, it'll depend on the quality of the products available from the competition. "
Jen-Hsun Huang, now a billionaire, can now simply sit on his success. But that's not the style of this Taiwan native who moved to the United States at the age of 10. He's a fighter and still manages his company with the spirit of a start-upper, 24 years down the road. Huang recently said, " I always think we're 30 days from going out of business. That's never changed. It's not a fear of failure. It's really a fear of feeling complacent. "